About the Artist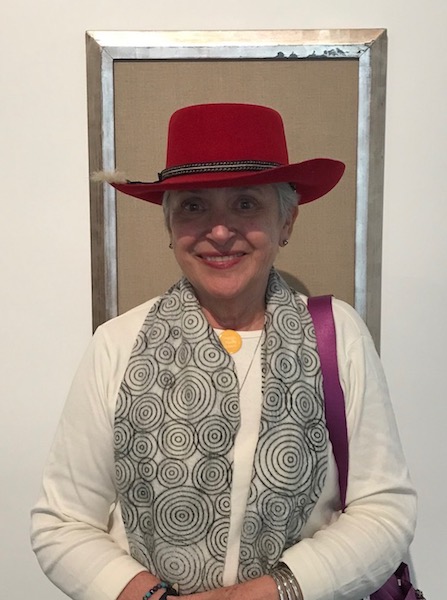 From a very early age Krista Ann Roche was made aware of the beauties of the natural world by her mother. While growing up in the Chicago area she spent much of her childhood exploring the Chicago Forest Preserves near her home, natural lands set aside from development and which wind their way through the suburbs. Here she found early inspiration in the landscape, its flora and fauna, and in its seasonal changes. Even as a child she knew she wanted to become an artist, with artist role models on both sides of her family.
Her formal art education began in high school when she won a community poster contest in her hometown of North Riverside, Illinois; the prize was Saturday morning art lessons at the Art Institute of Chicago. These lessons gave her a sense of art as a serious endeavor, and when class was over she spent the afternoon viewing her favorite works in the Art Institute's painting collection before taking the train home. Her interest in art was also nurtured in public school art classes from grade school through high school and by her parents who provided art materials and encouragement. After high school she received rigorous foundation training in drawing and painting in the School of Fine and Applied Arts at the University of Illinois in Champaign-Urbana. After marriage, the birth of two children, and a move to Ohio, she completed her undergraduate degree at the College of Wooster in Wooster, OH, earning a BA with a double major in studio art and German. In Ohio she lived on four acres in the rolling hills of Amish country south of Wooster, practicing her art, attending workshops, showing her work, and raising her children. Her watercolors, drawings, and oils of the Ohio landscape were juried into many regional and national exhibits where they often won awards and recognition. During the same period, she was elected to full membership in the Ohio Watercolor Society.
Her life changed in many ways in 1985 when her husband accepted a teaching job in the Department of Geology at LSU in Baton Rouge, Louisiana. At LSU she was able to further her education with advanced studio and art history courses, culminating in a Master of Fine Arts Degree in Drawing and Painting in 1992. After graduation she pursued her art, searching for direction in this very different natural environment. She missed the hills and dramatic seasons of Ohio and was less than enthusiastic about the flat landscape and the hot, sticky climate and insects. During this time of seeking inspiration her attention was drawn to the bird life of Louisiana. While delivering a painting to an exhibit in Jennings, LA she was amazed by the sight of thousands of wintering Snow Geese in a rice field. As a result of this experience she and her husband enrolled in LSU Union bird watching classes taught by ornithologists from the LSU Natural History Museum. Field trips in these classes opened her eyes to the rich bird life in the swamps and coastal marshes of Louisiana. Shortly after these classes she enrolled in a semester-long course in Chinese painting at LSU with artist Wan Ding, a master artist from China. Inspired by the Chinese tradition of bird and landscape painting, she painted her first birds while in this class. This proved to be the key to her future artistic path. Birds became a magical portal into the landscape, opening up a world of imagination and creativity. As Mississippi artist Walter Anderson expressed it, "Birds are holes in heaven through which man may pass." She now travels the U. S. and the world to see birds, but her work continues to focus mostly on the birds she knows best in Baton Rouge and the Gulf South. Birds have thus become the carriers of her deepest emotions, spiritual beings which are integral to her creative process. They also represent the threatened natural world, as birds' habitats are destroyed, and their numbers diminished.
For many years she taught drawing, painting in watercolor and acrylic, monoprinting, and bookbinding to adults, both in private classes and workshops as well as in classes offered by the LSU Union. While working on her MFA she taught drawing and design classes at LSU as well as at Purdue University in West Lafayette, Indiana.
At present she is represented by the Elizabethan Gallery in Baton Rouge and Ariodante Gallery in New Orleans. Earlier gallery affiliations were with the former Metal Orchids and Wildlife Gallery in Covington, the Backwoods Gallery in St. Francisville, and the Baton Rouge Gallery. Her work is in private and corporate collections throughout the U.S. and Canada. She continues to exhibit in one-woman shows as well as in state and national juried exhibits and has often been honored with awards in these shows.
Materials and Process
My paintings are a place where observation and imagination intersect. I derive inspiration from art history, specifically from Japanese woodblock prints and early miniature paintings of Persia and India. My creativity is also triggered by the sight of a particular bird. I may feature a bird not in its natural environment but within a design or collage which will enhance it with color and pattern. Some of the patterned papers I use are Japanese chiyogami or katazome. I also create patterns in the paintings by printing into them with my own hand-carved blocks. Intuition and invention often play a large role in my working process. A wide range of acrylic painting materials has offered me many opportunities for experimentation. I have learned to take advantage of the fast drying time rather than struggling with it as I did in my early days of acrylic painting. I now find it to be a plus, especially when I am layering transparent paint or thinner papers. I like the versatility of acrylic paint, as I can use watercolor techniques, transparent glazing, as well as a thicker application with no time spent waiting for the medium to dry.
I usually work on gesso boards made by various companies or on Claybord by Ampersand, as I find the smooth, hard surface to be more receptive to detail. I use the cradled boards which stand out from the wall with or without a frame, often with the edges painted matte black. I rarely work on stretched canvas. When I frame my work, I prefer Illusions frames which allow the entire painting to be seen without enclosing the edges, as in traditional frames. This gives the work an appearance of floating and works especially well if there is a lot of movement, as in some of my flying bird paintings.